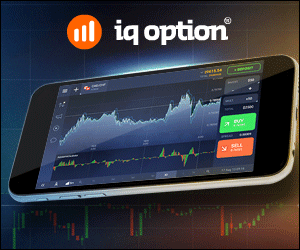 If you are reading this right now it shows that you are obviously worried about premature ejaculation.  You don't to last longer in bed, you shoot before the bird flies? Don't worry you are not entirely alone in the struggle.
According to statistics premature ejaculation affect about 40% of men in the world. Forgive my math but I think is about 4 in 10 men. Premature shooting can be very embarrassing.
Imagine you are hanging out in a club or bar, and you spot this gorgeous girl out on her own. Then you swing in a move, after a couple of hours dancing X-rated, you decide to dump your wing man and head home with Sheba and get things started. Just when you are at the point of entry, Bum you shoot.
Looking at the dismay on her face, with no real explanation to what really happened your self esteem and confidence drop from 75% to an alarming -40%.  You are empty, like you have lost that manliness that makes you feel in control.
If you want to end this nightmare by natural means, we are here to help. If you are curious on how to stop premature ejaculation naturally, then read on. But if not, you can exit right now. Because we are not here to sell any type of product to you.
There are many ways to stop premature ejaculation. Some methods are so easy to implement and will get you instant result. However, those methods may not cure the muddle permanently.
If you have been searching on how to end the muddle naturally, you will have to understand the germ of the problem. You are encouraged to use natural means to prevent premature ejaculation.
Every natural method of treatment takes time to yield significant out-come, but if you do them right, you will be able to eliminate premature ejaculation permanently.
The Natural methods to stop premature Ejaculation include;
Identify the major root of your problem
All premature ejaculations are not caused by similar reasons, you have to identify what actually make you ejaculate faster than normal.
Most causes of premature ejaculation always has something to do with bad masturbation habits, guys usually shoot early in their younger age, during masturbation either to enjoy instant climax or just fear of being caught.
Another huge and common cause for this ejaculation issue is due to anxiety. This is where a guy is extremely anxious and worried about his sexual performance resulting in early ejaculation.
Some other guys suffer from this predicament due to erectile dysfunction (ED) the trepidation of not been able to last longer, often make guys who suffer from ED feel pressured to shoot too quickly.
Set Your Goal
Like any other thing in our life, you have to set a goal, when setting a goal to help you eliminate premature ejaculation, you have to be smart about it. Considering the following factors;
Specific,
Measurable,
Attainable,
Realistic and timely.
Never set unrealistic goals that you know is impossible to reach, that will only make you lose hope as a result of frustration and prevent you from moving forward.
Remain Positive
You can never underestimate the power of positive thinking. Regardless of many people's belief, the puzzle to stop premature ejaculation really does not depend solely on your manhood. Moreover, your brain plays the most important role in your ejaculatory time.
This is why you must stay positive and be confident. You need to believe that you will be able to last longer in bed. Negative and low self-esteem will only depreciate your ability to ejaculate at your own pace.
Take action
Now that you have set your goal, you need to learn the various ways of controlling premature ejaculation. Some of the popular methods includes;
Controlling your arousal level,
Managing your breathing pattern during sex
Exercising and strengthening your pelvic muscle. etc
You keep up with the routine daily. Never give up on this or start listing and reading about drugs that will not work.  Currently no drug has been certified to permanently cure premature ejaculation.
You need to trust yourself and gain back your confidence, after some considerable time of practice you will be able to see positive results.
By focusing and believing in your self,You will be able to over-come premature ejaculation, you are not the first man to have this problem and you will not be the last. Neither are you the only one, remember 40% 4 in10 men suffer from similar issue.
Many men before you have fought the daunting embarrassment of premature ejaculation and the have succeed with the following methods that have been list.
So give it a try, in No time you will regain your self-esteem from the scourge of Premature Ejaculation.